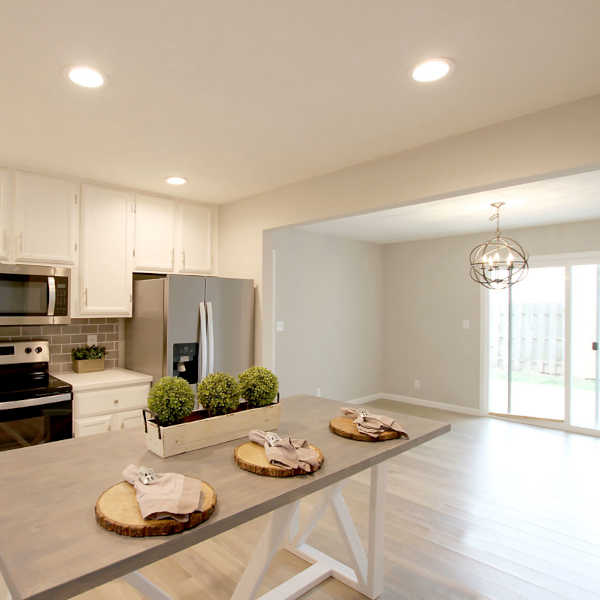 Are You
Ready to Sell?

Having a professional real estate agent by your side, every step of the way, is peace of mind that every little detail is being taken care of.
You need a complete marketing plan!
Looking to list your home? Interviewing realtors? Sometimes it's hard to tell the difference between a good listing agent and a great listing agent. Ultimately, it comes down to who you think will represent your home to sell for the highest dollar amount in the least amount of time possible.
But, while these are the two crucial elements for selling your home, there are multiple steps associated with  reaching that point as a seller. I offer a thorough marketing plan to do just, that — sell your home for top dollar in the least amount of time possible!
My marketing plan features:
Pre-Listing Evaluation
I take the time with all of my sellers to do a thorough evaluation of the home, finding out the needs of my sellers and the needs of the home. I will do a comparative marketing analysis of your home featuring multiple options for sales price vs. list price. I have contractors on call to help with the pre-list process, if necessary. This smooths the pre-listing process and takes the headaches away for you when preparing your home to list.
Staging
I also have extensive knowledge on how to stage your home to get ready for the photo process. This could include small tips, from moving items off of the countertops, to larger tips, like taking certain pieces of furniture or décor away, maximizing the space and making your listing appear light and fresh in photos and in-person showings. Strategic staging maximizes the dollars that go back into your pocket when we sell your home!
Photo / Video
Top of the line professional photography featuring 3D tours, drone footage, and agent walk through videos provide potential buyers with the best view of your home. We'll make your listing stand out visually among the others!
Here's an example virtual tour video:
List Everywhere
I am a Premier Agent on Zillow and Trulia. Your home will be featured on all of the most popular websites and apps, including MLS, advertised through word of mouth, and print advertising.
Social Media
I am an internet marketing specialist, and will provide state of the art social media marketing for your listing.
Greater Exposure
In addition to greater Lafayette, I also belong to the Indianapolis board, MIBOR, which gives your home much more exposure than with just our local board.
Industry Connections
You will also have me on your side behind the scenes, reaching out to other agents with with potential interested buyers.
Negotiation
Once we reach the offer status, I will use my negotiation skills to make sure we are maximizing the highest dollar possible for your home. If your home receives multiple offers, I am knowledgeable in that process, as well. Do you know how to properly read an escalation clause? Don't worry, you will have me by your side! I will also help coordinate all of the closing procedures for you, to make sure we end up at our ultimate goal, the closing table.
Tell Me About the Property
You Want to Sell.
Submit the form below to receive your customized seller plan, and let's get started listing and selling your home today!